When an international restaurant group, owner of two iconic casual dining brands, launched its IPO in the 1980s, it had 20 restaurants scattered across 6 states. The company has since grown to more than 1,600 franchise locations worldwide, with over 330 locations outside the U.S. and Canada.
The success and growth of the company is the stuff entrepreneurial dreams are made of. But growth that fast has its consequences. To keep up with the pace, IT bolted on disparate systems to handle the business's information needs, resulting in a patchwork of un-integrated systems, technology platforms, databases, software and hardware.
The restaurant group faced the issues typical of many fast-growing companies when growth outpaces technology capacity. It had become a victim of its own success.
With the explosion of internet technologies and the transformation of marketing into one of the largest consumers of digita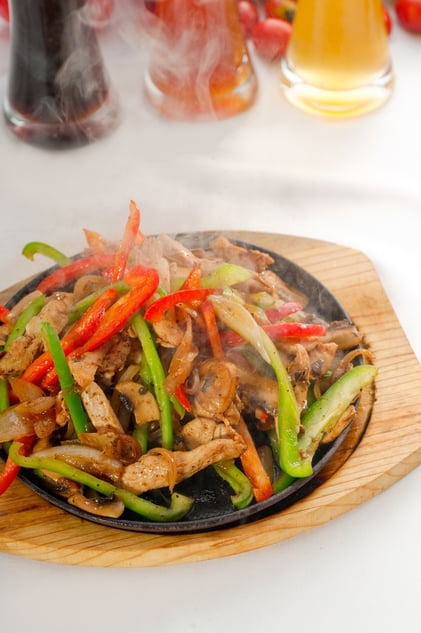 l technologies (a recent Gartner survey on CMO spend said technology spending by marketing departments now outpaces advertising spend), the company faced technology demands on two fronts: from marketing as well as IT.
Creating a Consistent Digital Guest Experience Across International Franchisees
On the marketing technology front, the restaurant group's international franchise division, an independent group within the company, faced an inconsistent digital guest experience from region to region.
A growing trend in the industry, the digital guest experience includes marketing through restaurant WiFi, mobile, email and loyalty programs, based on knowledge of an individual's food preferences as well as significant dates like birthdays. As an example, think about when you log in to Starbucks' WiFi. You are then directed to a Starbucks-branded "login" page. After clicking the login button, a screen pops up welcoming you to that particular location. In digital guest experience parlance that's called 'WiFi flow,' an important part of a restaurant's digital marketing strategy designed to drive loyalty and customer engagement.
The digital guest experience also includes email marketing. You may receive an email from your favorite restaurant on your birthday offering you a 20% discount on your favorite dessert.
The 330 franchises across Latin America, Asia and the Middle East consisted of a very diverse ownership structure. Some franchisees, such as in Mexico, owned dozens of restaurants, while some of the Middle East or Latin American groups owned just one or two stores.
And this diversity was reflected in the digital guest experience, with a lack of brand coherence from region to region. It didn't help matters that the global group's IT department was too busy to help the marketing department, so global marketing had to fend for itself.
In order to deploy a unified digital guest experience across its network of international franchisees, the director of global marketing hired Softtek to create a digital marketing hub for its more than 30 international franchisees. The idea was to give them access to marketing technologies and campaign materials through a unified cloud-based portal so they could deliver a homogenous digital guest experience across brands and locations.
Achieving higher productivity and innovation
At the same time the company needed to make their IT operations more efficient. The harried IT staff was so busy keeping up with basic tasks like break fixes, server maintenance, and trouble tickets, that they weren't able to get to the root cause of some of the problems they were experiencing—let alone innovate and modernize their infrastructure and operations.
After a long selection process, again they turned to Softtek for support, which included infrastructure, database management, cloud management, and AMS (application management and support). After off-loading most of their "keeping the lights on" IT tasks to a team of technology professionals strategically located around the globe to cover the whole 24/7 operations schedule, the restaurant group was able to reduce their workload and focus on higher priority project work.
At the same time the Marketing department needed IT support to upgrade its loyalty program from a proprietary in-house system to an open system, a dedicated loyalty company who has a relationship with over a dozen non-competing retail outlets such as Macy's, where customers would rack up points across an array of businesses that they could use at the group's restaurants. This could result in a ten-fold increase in new potential customers.
Finally, the IT group could focus on implementing a new online ordering system to facilitate "call-ahead" orders as well as deliveries.
Closing the Digital Gap to Compete in the Restaurant Industry
The company, a powerhouse in the restaurant industry, is well on the way to closing the digital gap. By bringing on Softtek as a third-party partner to help manage day-to-day IT operations and implement a procedural approach to IT, they can now focus on other strategic operations such as a new online ordering system and integration to a third-party loyalty provider.
At the same time, the global marketing department could rely on Softtek's integration expertise to provide a consistent digital guest experience through a cloud-based system for use by its global network of franchisees.
What are the lessons learned from their experience? IT can often become an after-thought, especially during times of fast growth. But in order to continue to grow and compete in the digital world, IT needs to become front and center of growth planning.
With the help of a streamlined, process-centric structured system and a third- party partner, they adopted the agility and nimbleness needed to focus on the customer-facing applications that is enabling it to compete and thrive in today's market.