Softtek is a multi-national company, with major offices in the North America, Latin America, Europe and Asia.
With the New Year upon us, I see (figuratively – I work remotely) Softtekians in all corners of the globe coming together in a sense, to celebrate the end of one solar cycle and the beginning of the next. But today I wanted to share some of the traditional ways to ring in the new year in Mexico, Softtek's home country, and a culture near and dear to my heart. .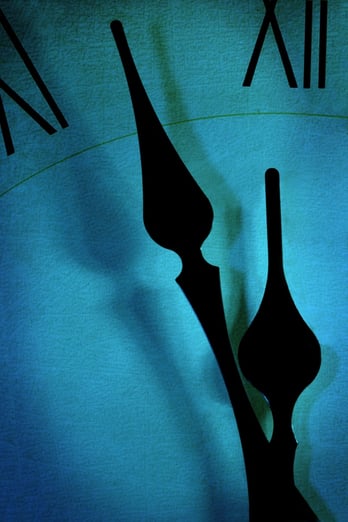 There are several New Year's rituals that come both from the Spaniards as well as the indigenous cultures. However, polling from a sample group of diverse (and very astute!) colleagues, as well as my personal experience living in Mexico, here is a synopsis of some of the more stand-out traditions I thought were worth a share:
Families tend to spend New Year's at home or with friends, and parties might spill out into the street at lively impromptu neighborhood gatherings.
Eating 12 grapes at the stroke of midnight, a tradition shared widely across many Latin American countries, including Mexico, for good luck for each month ahead.
Sweeping the house in the final minutes of the year, symbolic of getting rid of the past (and looking on to future).
Fireworks are a must-have in most other countries, but by the time New Year's rolls around in Mexico they've already been going off for weeks, as it's also a Christmas tradition.
Another really fun tradition in some Mexican families, as well as Central America and some South American countries, is when the clock strikes midnight grabbing your luggage and going on a New Year's "trip" around your neighborhood, all the while shouting "bye-bye, we're on a trip, see you next year!"
A somewhat newer tradition is the comical and increasingly popular wearing of underwear of different colors. According to the El Universal newspaper, yellow underwear means you want more money in your life; to attract more passion, you need red undies; and because of the sharp rise in gasoline prices expected to happen at the start of the New Year, there's a joke going around that everybody needs to wear green underwear!
What traditions do you celebrate?
Wherever you're from, New Year's is a special time – a time of resolutions, a fresh start, of reflection, planning, new projects and remembering those who have left us.
Whether you go out to the center of your town for the big fireworks display and party, or stay at home with family dancing, eating, drinking and strengthening the ties that bind us, remember that we're all starting a new year together. ¡Feliz año 2017!