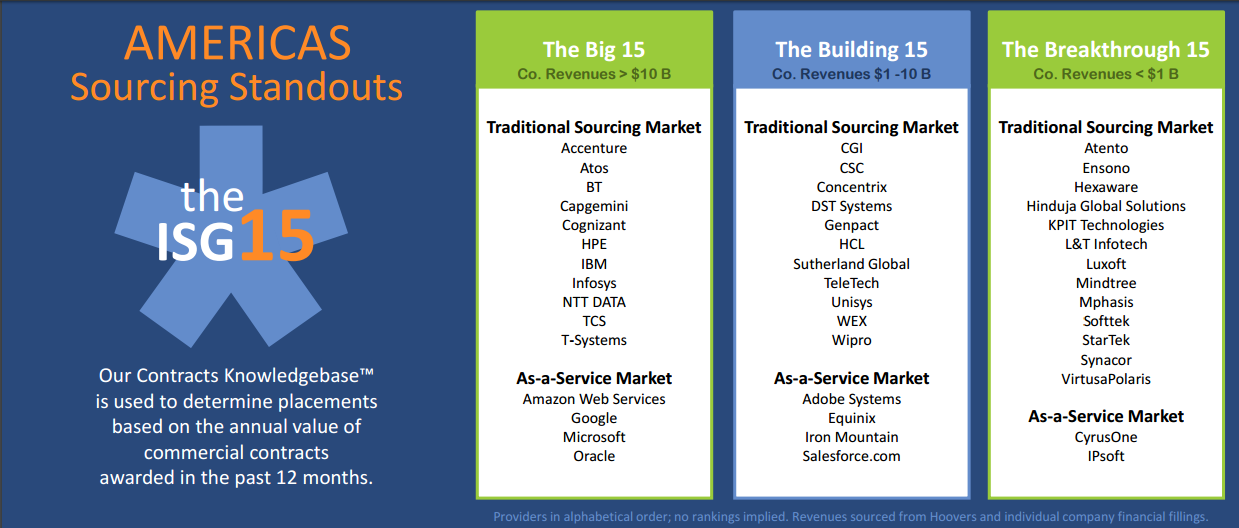 The most recent ISG Index™, a quarterly report that measures commercial and public sector outsourcing contracts with annual contract value (ACV) of $5 million or more, found that the combined global commercial market for as-a-service and traditional sourcing deals reached $10.5 billion in Q1 2017, up 12 percent over the first quarter last year, and up 13 percent from the fourth quarter of 2016.
Financial Services, Telecom and Media and Business Services showed the strongest industry sector performance. On a region by region basis, the Americas, EMEA and Asia Pacific all registered double-digit growth during the quarter, with the Americas reaching a record $5 billion in ACV. According to the report's authors, the expansion of as-a-service contract activity is a key driver of growth across the board, and is expected to continue to fuel activity through the rest of the year.
The Index report also identified leading service providers, based on ACV won over the last 12 months. Softtek was recognized in the "Breakthrough 15" category of firms with annual revenue under $1 billion. Softtek's growth has been driven primarily by services related to digital transformation, delivered to clients across a variety of industry sectors.