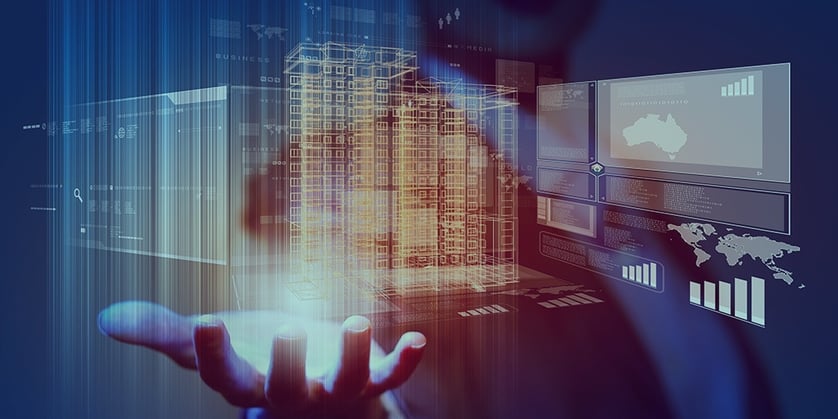 (Original publication by Rajeev Tyagi on LinkedIn)
Today we're reaching a point where "automation" is no longer a discrete initiative or tool but simply the way that things are done. Robotic Process Automation (RPA), autonomics, cognitive applications and machine learning have the potential to become deeply embedded in the day-to-day management of both business processes and IT tasks and services. But to fully seize the opportunity, enterprises must adopt an "Automation First" mindset, one that moves beyond traditional operational strategies and fully embraces automation-centricity.
So, what exactly does this mean? Today, we typically set up a team of people to manage an operation – say, processing insurance claims or managing service requests. We usually start with identifying parts of the operation we can hand off to robots, and figure out how that hand-off of labor impacts the organization as well as how to manage that change. We then think about what we can do with the additional bandwidth of the team, now that some of their work has been offloaded to their digital colleagues.
An Automation First mindset, meanwhile, stands this traditional approach on its head, and utilizes automation as the starting point. The first step, for example, might be to ask, what are the basic parts of the operation that we can automate with rule-based robots programmed to execute very specific tasks? Next: what more complex tasks, ones that involve a higher level of exceptions, can be automated by cognitive agents with pattern recognition capabilities? And, finally, what parts of the operation are too complicated for digital labor and truly require human expertise?
To take a real-world example of this mindset, consider Uber. When the company launched, they could have set up a traditional call center to handle customer support – and they would have quickly found that they couldn't scale globally to keep up with growth. Instead, Uber applied an Automation First approach to its support requirements, solution scope and implementation strategy. Trusting – correctly – that non-voice customer service would be acceptable, they've never looked back.
But not everyone is Uber, of course, and most enterprises today aren't in a position to replace their existing call center with automation tools. However, they are in a position to leverage Automation First principles to rethink and redefine their approach to customer service and to design a solution that delivers higher quality and is more efficient, productive and creative.
The point is, Automation First thinking sets off the light-bulb and allows you to think differently – and to think big – about what's possible with automation. It creates a new way to articulate business requirements and in so doing redefines and expands the scope of work that can be automated. It similarly redefines how solutions are designed and deployed. And once a solution is up and running, an Automation First mindset drives continuous improvement through a virtuous cycle of data collection, analysis and ongoing refinement of the automation tools in place.
That said, "Automation First" in no way means "People Second." Instead, by putting people at the top of the labor pyramid, Automation First thinking creates new possibilities to apply skill sets and to design new roles for people. This can build enthusiasm and organizational buy-in, and foster a culture that embraces the technology rather than seeks excuses to avoid it. Finally, while enabling a big picture perspective, Automation First rests on a foundation of baby steps, practical results and steady, incremental progress – rather than on a vague, pie-in-the-sky vision that never comes to fruition.
And that, in a perhaps overly simplistic nutshell, is what an Automation First mindset entails. Actually getting there, of course, is complicated, and in future posts I'll be diving in to some of the details that characterize an Automation First approach, including how to define a technology strategy, select the appropriate tools and manage organizational change. As we carry this conversation forward, I look forward to hearing your feedback, perspectives and experiences.