What is Nearshore?
Nearshore is a form of outsourcing that refers to services delivered from an adjacent or nearby location.
A little history...
The term nearshore was coined by Softtek in 1997, the year the company began working with clients outside of the domestic Mexican market, with its first U.S. clients. Nearshoring is a spin-off to offshoring, which is a model of hiring a third party to manage operations from a far-away location at a cheaper cost.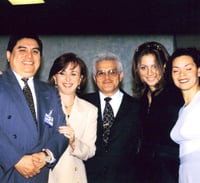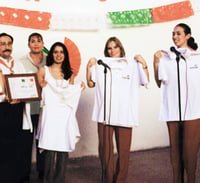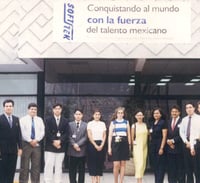 The Rise of Nearshore
The nearshore concept started gaining head in 2002 and 2003 as Softtek and the Mexican government began marketing the concept more aggressively. The broad market now identifies Nearshore with primarily Canada and Mexico for the U.S. market. The term has also now evolved to describe any outsourcing location "near" its primary market (i.e. Eastern European countries to Western European Countries).
Nearshore vs Offshore
Although nearshore rates tend to be higher, the overall cost of nearshore engagements is equivalent or less than offshore, because of the efficiency gains that working in close proximity to the US and in the same time zones can bring.
Perspectives on Nearshore
Nearshore Americas - July 14, 2020
HfS Research - Apr 18, 2019
Nearshore Americas - Dec 18, 2018
HfS Research - Apr 19, 2019
Nearshore and onshore are ever more important in an agile world – which puts Mexican-based firm Softtek in prime position to leverage the latest business trend.
HfS Research, 2019
Softtek is a good candidate for agile-enabled developments, particularly for enterprises that require a higher onshore or nearshore presence.
ISG Provider Lens, 2019
About Softtek
Founded in 1982, Softtek is a global company and the largest provider of IT services from Latin America. With a broad portfolio of business-transforming products and solutions, Softtek helps Global 2000 organizations evolve their digital capabilities constantly and seamlessly, from ideation and development to execution.